Activate your self-healing ability and live your life in its most beautiful form!
The goal of the self-healing techniques according to Roberto Antela Martinez is to turn illness into health and anxiety into calmness. So it focuses not only on those who want to live pain-free, but also on those who want to relax, who want to come into balance.
The SHT technique is simple, fast, gentle, and accessible to everyone, whether you're a bus driver, a medical doctor, or a healer. You can apply it for yourself or for healing others.
It can also be optimally combined with other therapeutic approaches.
Through SHT you will find relaxation, health and self-healing
The SHT combines Eastern, Asian, Indian and Western healing techniques that are thousands of years old and are still effective. These techniques are applied according to a certain scheme and in a fixed order. If we want to open a safe, we need the right combination. If even one digit is missing, the safe will not open.
SHT has nothing to do with faith, you just experience it in practice and it does not matter if there is emotional, soul, mental or physical pain.
Application possibilities / previous application successes
Migraines and neck, head and toothache
Knee, shoulder and back pain
Stage fright, exam anxiety, fear of heights
Pollen and grass allergies
postoperative pain
Mental wounds, fears, worries, depression
You have nothing to lose except your pain
Successful healing happens not only in humans, but also in animals. Working successfully with animals is the most direct way to recognize the effect, since there is no placebo effect in animals.
Self-love
Love is the basic energy of the universe – the greatest force on earth
If we don't love ourselves, we separate ourselves from the source. The source is the basic energy of the universe, pure, divine, unconditional love. A lack of self-love prevents us from expressing our perfection.
In order to regain balance, in our power, we must look inward. Self-love is our inner source of strength that helps us see our self-worth.
As long as we look outside ourselves – for love, recognition, power, money, success, etc. – we make ourselves dependent on the outside world. This makes us sick or addicted.
You are only really you when you love yourself
Health, contentment, self-esteem, happiness – it all comes from self-love. The more self-love we have, the happier we are, the more precisely we know what we want. From that point on, we attract joy, happiness and a fulfilled life like a magnet. At the same time, everything that no longer serves you dissolves automatically.
And so we begin to love ourselves again, to feed our souls with deep joy that comes from love, and thus become more and more who we really are!
Ho'oponopono
Pono means taking action, and ho'o means restoring balance. Ho'oponopono means taking action to restore balance or create perfection. This ancient Hawaiian shamanic healing method is a very powerful ritual of forgiveness, healing and self-cleansing. You learn to take responsibility for your own health and to heal yourself and the world in which you live. Take responsibility for everything you have ever thought, said and done, and for everything you have not considered, said and done; also for everything you let others think, say and do, if only by simply being present.
By loving yourself, you heal your inner world and at the same time your outer world, of which you are the creator.
Ho'oponopono purifies the morphic fields, earth and human collectives, as well as the cell information of the DNA of all living things. It heals the cause. The most common form of Ho'oponopono found in Europe today are the 4 mantra phrases of Hawaiian therapist Dr. fil. Ihaleakala Hew Len.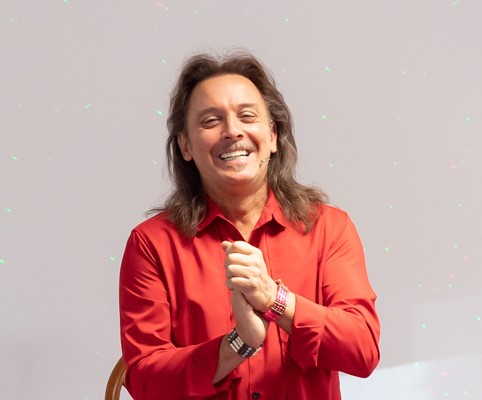 Register here for the SHT Seminar