During this seminar we will direct our focus on your harmonization and protection.
Chakra cleansing and meridian harmonization
Our body has seven energy centers with seven main chakras. Every chakra has its own characteristics and acts as a connecting element with the various energy bodies that we have. It is part of our energetic field.  Impulses that we receive are processed in this energetic field.
Blockages can  disrupt this sensitive energetic field. A chakra cleansing activates the energy centers on a body-mind-soul level and brings them back into harmony.  As a result, you experience a deep relaxation of the body and mind and you get a different view of whatever  (problem) situation, whether the problem is solved or not.
Meridians and chakras are closely related.  In addition to chakra cleansing, it is  also important to bring the meridians into harmony, so that the life stream within you can flow freely again.
Through the harmonization of the human energy field, we can also have a positive influence on the 'living conditions' (finances, profession, partnership, etc.).
SHT Unconditional Faith
With this technique you strengthen your faith and trust in things to come in your life. A strong level of faith and  trust is the foundation for a person to be able to rely on himself and on his own abilities in the first place. But it is also fundamental to the development of healthy self-esteem and the ability to truly love oneself. If you are in absolute unconditional faith and trust, nothing and no one can deter you from your path to a happy life.  
Protection Techniques
This seminar teaches different powerful protection techniques for your daily life.
These energetic protection techniques protect against bad energies and promote a higher vibration. They are suitable to use for yourself, for others and for remote application.  This applies not only to humans and animals, but also to rooms, vehicles and much more. The protections last about 12 hours – depending on the environment you're in.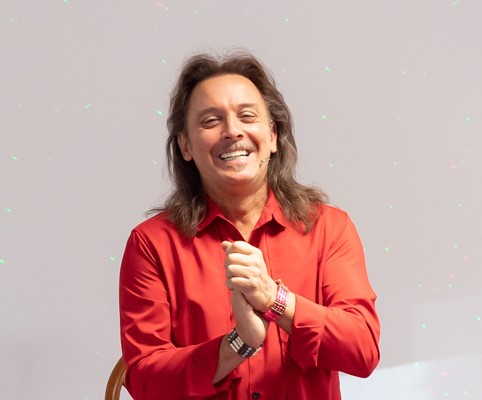 Register here for the SHT Seminar